Bad Habits.
How to stop bad habits with hypnotherapy.
Bad habits?
Common bad habits.
When we think of habits we generally think of bad habits and how to stop bad habits. But habits can be very useful. For example, getting up in the morning or cleaning our teeth. A habit is a learned regular action that we do not feel comfortable without doing. Common bad habits may be nail biting, pulling hair, tics, or anything really that we do not want to do but for some reason cannot stop doing. We very often perform these habits without even knowing we are doing them.
 Unwanted habits give us some form of gain, possibly providing us with comfort or relieving stress, anxiety, or boredom.
How can hypnotherapy help you with common bad habits?
Whilst in that very relaxed state of relaxation called hypnosis, we can learn how to relax ourselves very quickly at any time, taking away stress, anxiety, and boredom. Therefore, taking away the gain that the habit gives us or the need for that gain. So, breaking bad habits become a lot easier.
 We can learn how to allow our subconscious to give us signals that we are performing the habit when we are unaware that we are doing it and therefore remind us we do not do it anymore.
Therapies available for bad habits
Therapy 1 – Hypnotherapy live sessions, Learn how to stop bad habits.
To allow you a chance to meet me and see if I may be able to help you with your bad habit, I offer a free half-hour counselling session. You are under no obligation at the end of this session.
Should you wish to take therapy further, your next visit will be a full, breaking bad habit hypnotherapy session.
The fee for this stop bad habit therapy is £95, and any further sessions are charged at £60.00.
If you would like to have a hypnotherapy or counselling session immediately after the initial free session I will try and oblige if I have the time free. The fee for hypnotherapy is £95, and counselling is £60.
To book your free counselling session click here
For more details on this therapy please click here.
Therapy 2 – Online Therapy, hypnotherapy or Counselling to help stop bad habits over Skype or Teams.
Hypnotherapy or counselling sessions to stop bad habits from the comfort of your own home. Please click here for more information
Therapy 3 – A hypnotherapy session fully tailored and personalised for breaking your bad habit on MP3.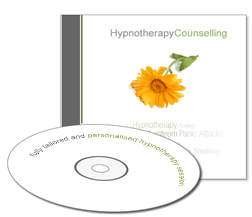 A fully tailored how to stop bad habits Mp3 download.
This is a hypnotherapy session recorded on MP3 that you can download. This is tailored specifically for you and your habit. You first have to fill a form in, telling me all about your habit. I then produce the recording on downloadable MP3.
 The price for personalised this MP3 download to help unwanted habits is £115.00
 Please click here for full details of this personalised therapy for breaking your bad habit.
 Please click here to order your bad habits mp3 and fill in a form telling me all about your habit.