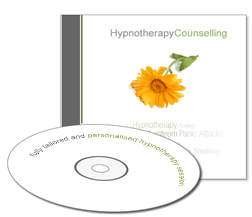 Personalised downloadable mp3
A fully tailored and personalised hypnotherapy
Taylor made Hypnotherapy recording.
A fully tailored and personalised hypnotherapy session on downloadable mp3.
 This starts with you filling in a form explaining all about your problem. How your problem affects you, when your problem first started, what effect it has on your life etc. You give as much information about your problem as possible including how it makes you feel, how you would like to change and anything that you believe is relevant.
 From this information I build a tailored therapy session for you. I then record the session on MP3. I notify you by e-mail when this is ready and explaining how to download it. All you have to do is download the recording and if you wish burn it to CD. You then have your very own hypnotherapy session to listen to whenever you wish. This deeply relaxing personalised session will smooth away worry and reduce anxiety as well help you overcome your particular problem. The fee for this therapy is £115.00.