Hypnosis for weight loss.
How to lose weight with the help of hypnotherapy
How to lose weight with hypnotherapy?
To answer the question, how to lose weight with hypnotherapy? And explain how hypnosis for weight loss help you lose weight. We have to look at what we gain from eating. We must eat to survive. It is the fuel that drives our body. Food is the fuel that gives us energy, it provides the heat that keeps our bodies at the right temperature, it is the fuel we need to grow new cells and tissues, something we have to do all the time.
Like everything that we must do to survive, nature makes it enjoyable too, so we also get an enormous amount of pleasure from eating resulting in that lovely, comfortable, fulfilled feeling we get when we are full up. So is it any wonder when we enjoy eating so much and it gives us so much that we find it so hard to reduce the amount we eat and lose weight.
Most people who try to lose weight are impatient. They want to lose weight in a few days. The truth is it is more likely to take months. Wanting to lose weight so quickly means you are giving yourself too harder targets and if those targets are too high you will fail. When someone sets a target they struggle to meet they get fed up with struggling and start to feel bad about themselves for not be able to keep it up. Then they start to look for something to make them feel better and the first thing that comes to mind is food.
If you do manage to cut the amount of food so much that you lose weight very quickly the chances are you won't be eating enough to sustain you. You will become tired, poorly and start to feel down. There is then a very strong chance you will start eating a lot more food and put back on more than you lost. The fact is that we must take on board enough food to give us the energy we need to keep us fit and healthy, therefore we can not lose weight over a short period of time. The good news is the longer it takes to lose your weight the less likely you are to put it on again. Any diet you set yourself needs to be sustainable over a long period of time and whatever else you do you will need to diet.
Hypnotherapy can help you to become more positive that you can lose weight on a sustainable diet. Whilst you are so relaxed you can learn how to gain confidence in you ability to take control of what you eat and learn to believe you will lose that weight. Most important you and your subconscious will learn how to feel good about yourself. You will start then to feel happy to take the time that it will take to lose the weight that you want to lose.
Therapies you can choose to help you lose weight.
Therapy 1 – Live hypnotherapy to help control your weight loss.
For this, you will normally come to see me for a free consultation which will last for half an hour. You can tell me all about your difficulty in losing weight. We will discuss how I may be able to help you reduce your weight. You will find out if you think you will feel comfortable working with me and will be able to ask any questions during this session.  Should you decide to come back for your first hypnotherapy session, I will have prepared a session, especially for you before you arrive. Using the information gained from the earlier session. During hypnosis, you will be aware of everything and fully awake but you will also feel very relaxed. The time of this session will be about one hour.
The price for this therapy is £95.00, any further sessions if required will be charged at £60.00,
Sometimes after the first half-hour consultation, some clients wish to carry on with a counselling session to continue talking about their problem, or a hypnotherapy session. I always try to oblige if possible. The cost of a counselling session is £60.00 and hypnosis is £95.00
If you would like to have a hypnotherapy or counselling session immediately after the initial free session I will try and
To book your free counselling session for weight loss click here
For more details on this therapy for weight loss please click here.
Therapy 2 – online  counselling and hypnosis for weight loss. Over Skype or Teams
Lose weight with hypnotherapy or counselling session in the privacy of your own home, over Skype or Teams.. Please click here for more information
Therapy 3 – A fully tailored and personalised how to lose weight with hypnotherapy session on MP3.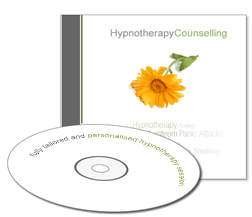 Personalised hypnotherapy downloadable mp3
A personalised hypnotherapy weight loss program session on Mp3.
This is similar to the therapy above but instead of you coming to see me for therapy we work at distance. The first session is replaced with a form that you fill in giving me as much information as you can about your inability to lose weight. From the information you give me on the form I build your hypnotherapy session. Then instead of you coming to me for your hypnotherapy I record the session on MP3. I then inform you that this is ready by email, with the information on how to download it. All you have to do is download it and burn it to CD. You then have your very own personalised therapy tailored to your individual needs to help you lose weight which will be there supporting you whilst you are losing your weight. The fee for this therapy is £115.00
Please click here for full details of this personalised losing weight therapy.
Click here to order your personalised lose weight therapy MP3.
Therapy 4 – CD. or instant downloadable lasting weight loss therapy.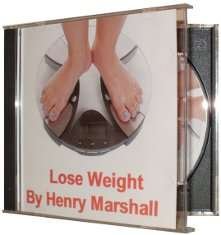 MP3 £7.80
This is a 2 mp3 weight loss program these pre-recorded mp3 files can be downloaded in minutes.
The first recording is to help you to prepare before you even start to diet. The second is a full hypnotherapy session to help you diet and lose weight without feeling deprived or hating every minute.
 This weight loss program has been designed to help you lose weight easily over a longer period so you don't put it all back on again once you hit your goal weight.