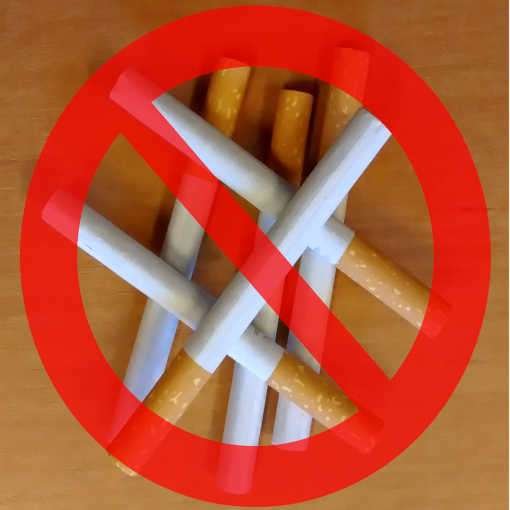 Smoking cessation hypnosis
Help to stop smoking with hypnotherapy

.
Smoking cessation therapy.
Why we can't stop smoking easily?
There are 3 main reasons why we can't stop smoking, Addiction, Habit and The belief that it will be so hard to give up. We
Addiction
Nicotine is a very addictive drug and we will actually crave the nicotine.
Habit
Smoking becomes part of everything we do. For some people this can include getting out of bed in the morning, while having a drink after a meal, relaxing, watching T.V. – the list is endless. We will use a cigarette as a reward ("After I have done this I will have a cigarette.")
The belief that it will be so hard to give up
Our Imagination is making us believe it will be so difficult, the craving will be so bad and we will miss it so much. The thought that we will never be able to have a cigarette again is very frightening. Our subconscious is telling us that having a smoke makes us feel better and helps us in some way. ("I must have a cigarette before I can do anything in the morning" or "I will feel better when I have had a cigarette".) Instead, the truth is smoking interferes with our breathing making us short of breath, increases our blood pressure, furring up our arteries and may well make us die earlier.
How hypnotherapy smoking cessation can help you to stop smoking
Most people will say it is the addiction to the nicotine that is the hardest thing to overcome. Is that addiction really so strong? There are many times that heavy smokers have to go without cigarettes for long periods of time these days, for example on long haul flights or at work. Somehow whilst not being able to smoke they do not need to and do not suffer cravings. Immediately they are able to smoke again they are desperate for a cigarette. Why can we go without for hours yet we cannot last half an hour in a pub having a drink or sitting watching TV without rushing outside for a smoke? The fact is our subconscious has learnt that we can go that long in that situation and is telling us that all is ok and that all will be well and that we can get on and enjoy what we are doing without needing to smoke, however, immediately we are out of that situation our subconscious tells us we must have a cigarette immediately otherwise we will feel so bad?
Whilst in that very relaxed state called hypnosis our subconscious can learn through autosuggestion we can go without cigarettes all the time without feeling really bad. That we will very soon be feeling better than before and then our subconscious can keep reminding us of that.
Hypnosis for stopping smoking can teach us to relax ourselves relieving stress. Through positive suggestion we can turn all those negative thoughts about stopping smoking into positive ones. Having total belief that we can overcome this habit, we will.
Therapies available for stopping smoking
Therapy 1 – Can't stop smoking live hypnotherapy counselling sessions.
This therapy is normally done over two sessions and starts with a free consultation which will normally last about half an hour. We have a chat about your smoking habit, when you think it will be the hardest to go without smoking, how smoking affects you and why it will be so difficult to stop etc. This gives you a chance to meet me and see if you feel comfortable with me and for me to find out the facts about your habit. If at the end of this session, you decide to go no further then there is no charge.
If you decide you would like to come back for full hypnosis, stop smoking therapy session, I will prepare a session tailored specifically to you and your smoking habit.
The fee for this session is £95,00 any further sessions are charged at £60.00.
If at the end of the free half hour, you request to continue immediately with either further counselling or hypnotherapy, it will be possible, if I have time available.
Click here to book your free initial consultation.
click here if you would like further information on this therapy.
Therapy 2 – Online Teams or Skype hypnotherapy can't stop smoking cessation.
Hypnotherapy or counselling sessions to help you stop smoking while relaxing in your own living room. Please click here for more information
Therapy 3 Personalised smoking cessation hypnosis mp3 Download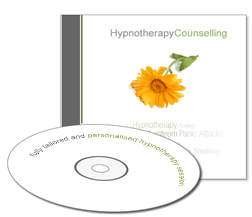 A fully tailored and personalised Hypnotherapy smoking cessation session on Mp3 download.
This starts with you filling in a form explaining all about your smoking habit, how long you have been smoking, when you think you will find it most difficult to go without a cigarette, why you want to stop smoking etc. You give as much information about your habit as possible including how it makes you feel, how you would like to change and anything that you believe is relevant.
From this information I build a tailored hypnosis for stopping smoking therapy session for you. then recording this session to mp3, notifying you by e-mail when this is ready and explaining how to download it. All you have to do is download the recording and burn it to CD. You then have your very own smoking cessation hypnotherapy session to listen to whenever you wish. This deeply relaxing session will smooth away those negative feelings about stopping smoking, replacing them with positive beliefs that you can stop smoking without difficult. As you learn to relax more each day you will be surprised how your desire to smoke decreases.
The fee for this therapy is £115.00 for the mp3.
If you would like more information on this therapy please click here
click here to order your personalised hypnotherapy smoking cessation mp3 download..
Therapy 4 – Instant smoking cessation hypnosis mp3 download.

MP3 £7.80
This smoking cessation hypnosis mp3 includes two mp3s. The first contains a full hypnosis for stopping smoking session to help you become a non-smoker and remain a permanent non-smoker.
The second is a subliminal mp3. This is a relaxing music mp3. Which, just below the normal hearing level of humans, has a message that you will never want to smoke again. Although you cannot hear this with your conscious mind, your subconscious absorbs the message making it even easier to go without smoking.
 Download this smoking cessation program mp3 now. It comes as two mp3 files, just unzip and burn to two cds or just listen to them on a mp3 player. You then have the perfect hypnotherapy program to help you quit smoking for ever.