Hypnotherapy
Counselling
Grantham
Lincolnshire
Hypnosis and hypnotherapy service in Grantham.
Welcome to hypnotherapycounselling.com, helping change to take place. I have been practicing in the Grantham area since 1998 as a qualified hypnotherapist, counsellor and psychotherapist. Also being a full member of the International Hypnotherapy Association. Therapies available on this site include Live Hypnosis and hypnotherapy services Counselling and Psychotherapy sessions, pre-recorded Hypnotherapy mp3 sessions and personalised hypnosis mp3 sessions. I also now offer these therapies over Skype and Teams. This allows the client an opportunity to experience them in the comfort and privacy of their own homes.
The aims of this site are to give you an insight into how the above therapies can help you overcome many emotional problems. including anxiety problems, jealousy, sex problems, low self-esteem, stop smoking, OCD. stress, control weight loss, depression and a lot more.
I offer a free initial consultation if you would like to pop along for a cup of coffee and a chat. This gives you an opportunity to meet me and to see if you feel comfortable with me, which is very important if therapy is to work well. You can discuss your problem in total confidentiality and I can tell you more about therapy and if and how it might help you. This can also be done over the phone or in teams if you prefer.​ The length of all sessions varies as problems vary and individual clients have different needs. Having said that, I expect an initial consultation to last about a half hour to one hour and therapy sessions one hour to one and a half hours approximately.
Anxiety Disorders.
Anxiety is a very normal emotion. And to feel anxious is perfectly normal as well.  It is an instinct that protects us from unpleasant things and dangerous things. It is only a problem when it gets out of control and we feel unnecessarily anxious a lot of the time. Then it stops us from living a normal life or doing normal things. It is then that we need to realign our emotions. More on anxiety.
Bad habits
Bad habits are something that we do on a regular basis and can't stop doing.  They may be unpleasant or have a negative effect on us. Habits are not all bad some in fact are very good for us. Bad habits can be anything you do that you cannot control that may harm you, harm your appearance or offend other people. Read more about help for bad habits.
Depression.
We all become depressed at some time or other. Even if it is only briefly when something very unpleasant happens. But when we suffer from depression it totally absorbs us.  We feel that it is very hard to enjoy anything in life. We may be not able to sleep or want to get up in the morning. Read more about depression.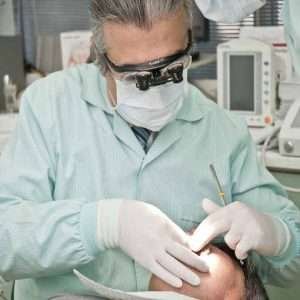 Fear of the Dentist
There are very few people that actually enjoy going to the dentist. But for some people the fear of going to the dentist becomes so great that it stops them from getting the attention that is badly need. It is at this point that we need to do something to help that situation. Read more about therapy to help with the fear of dentist.
Insomnia.
Insomnia is an inability to sleep or to remain asleep for a reasonable amount of time. And not being able to get back to sleep should we wake up in the middle of the night. Sleep deprivation can affect us mentally and physically. Read more about insomnia and how hypnotherapy can help.

Overcoming Jealousy
Jealousy is often confused with Envy. It is a feeling of insecurity, often within relationships. It may lead to feelings of anger and hurt. It can lead to long-term damage in a relationship. More on jealousy and how to overcome it.
.
Lack confidence.

Even very confident people can lose their confidence. People around them may put them down, tell them that they're not very good at something, or laugh at them when they're doing something. Read more about lack of confidence

Obsessive compulsive disorder
OCD or obsessive compulsion disorder, comes under anxiety disorders. It maybe you have to constantly check something to make sure it is right. Whether the kettle or tap is switched off, or weather the front door is locked. Read more about OCD.
Panic Attack.

Panic attacks can make us feel totally out of control. We can have varied physical feelings.  You may have tightness in the chest, extremely high heart rate and palpitations, not being able to breathe or to swallow. Or a feeling of being Paralyzed. Read more on panic attacks.

Phobia
Phobia is an extreme irrational fear. Fear is another one of those valuable instinctive emotions. And only a problem when it gets out of control.  Stopping us from going to places we want to go to and doing things that we want to do. Read on phobias and fears.
.

Self-esteem

Self-esteem is how we perceive ourselves. Low self-esteem is when our perception of our self is low and we feel inferior. This can then stop us living in normal life. And hinders us in many aspects of our lives. Including work, friendships and relationships. More about overcoming low self-esteem with hypnosis.

Sex Problems.

Sexual problems can be both physical or psychological. Almost all of us have occasions, when either we don't feel in the mood or we are unable to perform. A psychological problem can build up through the fear of us not being able to perform or get in the mood. Read more about sexual problems.
.

Stop Smoking

Most people try many times to stop smoking before they actually succeed. One of the reasons for this is that when we stop smoking it changes our life in So Many Ways. Though we know that it is best for us and our families and our friends, we often don't really want to. The only time you will stop smoking is when you decide that you really want to stop. Read more about stopping smoking.
.

Stress.

For most of us life is very busy these days and therefore very stressful. Being unable to deal with the stress can cause as many problems. Including, mental and physical health, sleep, performance and relationships. Read more about stress and how hypnotherapy can help.

Unresolved Issues
Sometimes we build up issues because of things that happen to or situations we may have been. These can stay with us all our lives at times and affect us in what we do, how we feel and how we progress.  Read more about unresolved issues.
.
.

Weight Loss.

Most people find it reasonably easy to lose weight, but maintaining loss of weight over a long period of time is the problem. Many people diet for a few weeks and loose a few pounds. Then over the next few weeks put that weight back on. To lose weight and then maintain that weight needs a permanent change of lifestyle. Read more about losing weight with hypnosis.
Free hypnotherapy mp3 download
Please download this free hypnotherapy session mp3. It is approximately half an hour long and will take you to a very relaxed state of mind. It will give you some idea of what to expect from a hypnosis therapy session. And may help you to decide if hypnosis might be able to help you overcome any problems you may have. Or change something in your life that you have wanted to change but fine difficult to do so. If after you have listened to it, you have any questions please don't hesitate to contact me.